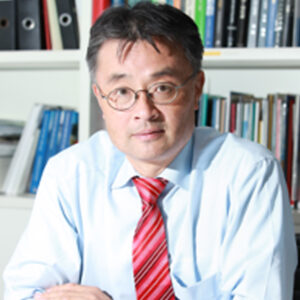 CV of WU Yao
WU Yao is a full Professor in Architecture School of Soochow University, the Distinguished Professor at City University of Macau, and the tenure Professor at Jiangnan University (Wuxi, Jiangsu). He has been a Visiting Scholar at Aalto University in Finland from 2011-2012.
He gained the Doctoral Degree at School of Architecture Southeast University in Mainland China 2004, majors in the Architecture History and Theory, especially focues in Theory and Practice regarding Architecture Heritage Conservation,Urban planning and Landscape, Religion architecture Design. He teaches some courses including: Architecture Design,Architecture History,Landscape Design, etc.
Recently He has issued over 10 books and 40 articles on the relevant fields. Some are listed following.
WU Yao, Development Report for the Cost cities in Mainland China[M], Published by social sciences academic press in China,
Long ZHOU, Yao WU*, Tom Woodfin , Rong ZHU. An Approach to Evaluate Comprehensive Plan and Identify Priority Lands for Future Land Use Development to Conserve More Ecological Values[J], Sustainability (ISSN 2071-1050), 10(1), 126. DOI: 10.3390/su10010126. MDPI Press, Basel, Switzerland. 2018.
WU Yao, ZHANG-Jiling. Study in Traditional Construct Skill of Vernacular Architecture in Sunan Area [M]. Published by China Electric Power Press. 2015
WU Yao, ZHU Rong. Macao Architecture [M]. Published by Joint Publishing Company (Hong Kong) Limited. 2014
ZHU Rong, WU Yao, Macao Square [M]. Published by Joint Publishing (Hong Kong) Company Limited. 2013
WUYao, Francisco V.P., Miki Korenaga. Integrated Memory [M] – The Development and Conservation in Macao Heritage [M]. Published by China Electric Power Press. 2009.
WUYao, Study in Climate adaptability Construct Skill of Vernacular Building in Wuxi Area [J]. Journal of Creative Design. 2016(1).
WU Yao. Study in Cultural Heritage Resource and Development Strategy in Jiangsu Province [J]. Architecture and Environment.
WU Yao, Francisco.V.P., Analysis on Ecological Principles in Macau Urban Design[J]. HKIA Journal (Journal of Hongkong Architecture Institute) . 2011(61).
WU YAO, WEN Yanyou.Study in Adoptive Reuse Basing on the Authenticity Principle—Rehabilitation of Zheng Mansion [J], Macao study,2010(12).